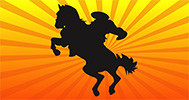 Sunshine Cowboy
Michael A. Barfield
Background Check
Honest citizens deserve to know.
This web site provides public records and media publications documenting Michael A. Barfield's unbelievable criminal career and his continuing activity in the state of Florida.
A 68-time convicted felon by his own admission and barred from calling himself a lawyer by the Florida Bar Association, Barfield serves as Vice President of the Florida ACLU and chair of the Legal Panel of the A.C.L.U.'s Sarasota Chapter. He currently works for the law firm of Andrea Flynn Mogensen, P.A., filing predatory law suits against local governments and public officials in Sarasota and Manatee Counties and elsewhere in the state of Florida.
Affiliations: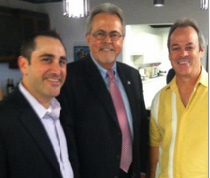 Michael Barfield works with elected officials Sarasota City Commissioner Paul Cargulio and County Commissioner Joe Barbetta manipulating their mutual political agendas.
Read more here.
Sarasota Criminal Lawyer                       
Andrea Flynn Mogensen, P.A.        
Joel Chandler activists  previously  FOG WATCH currently Citizens Awareness Foundation, Inc.
State of Florida ACLU Vice President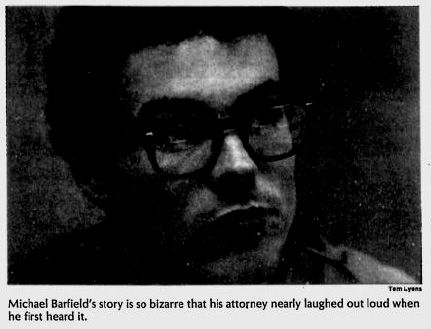 Sarasota Herald Tribune commentator Tom Lyons and Michael Barfield have
a long history, he wrote about the young Michael Barfiled claiming his story
sounded like a cheap paper back novel,  today he is a big fan and supporter.
Read more.